Men of God Fellowship – M.O.G.

Join us in doing things together! Men need Men!
M.O.G. reaches out to all men from all walks of life, saved and unsaved in fellowship, sharing what the Lord has done in their lives, so that all men may know about God's love and His Word. We cannot be so heavenly minded that we are no earthly good. However, we desire to assist all men and youth on the path that will lead them to the greater things in life…The Lord Jesus Christ.
To begin this process, make a decision to join us, regardless who you are, join us by taking the first step to attend one of our men fellowship services. You will find we are real people just like you, who have now turned our lives over to Christ Jesus and what He did for us, He will do for you. Please mark you calendar and join us.
"Iron sharpens iron; so a man sharpens the countenance of his friend." Proverbs 27:17 (KJV)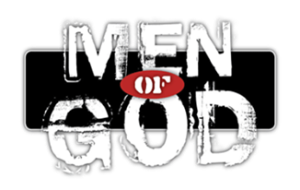 Men's Fellowship
Our desire in this fellowship is to initiate and support activities for the men of Christ Center Tabernacle in a way that helps develop and strengthen each man's relationship with Jesus Christ, and with one another, so that each man continually becomes more Christ-like within his family, Church and community. The need for men to grow in Christ has become more prevalent today then it has ever been before. Our role as M.O.G. is to give men the tools to follow Christ, lead their families, and strengthen their communities. As Christian men, we are called to be ministers to one another, strengthening the bond between God and His people.
Join us in doing things together! Men need Men!
'Beginning our journey as Godly men.'
What is it that we desire to see happen in our men's lives? To put God first and foremost. You will enjoy this team of men as they come together normally the last Saturday of each month. Please confirm the day and time on our ministry calendar here as times and locations are subject to change. In these services you will see where other men will be an inspiration to you. You will find how they encourage one another, share life experiences, and pray one for the other. They go on a outings such as fishing. They often take upon projects around the church assisting and serving wherever they are needed. Men need men, Godly men around them. M.O.G. often involves our young men, our teens which our men encourage as to help train them in the way they should go. We desire to raise up leaders who will catch the vision and help us lead an army of men into a deeper relationship with the Lord.
Real men love The Lord. Real men pray. Real men love and provide for their family.
Real men take responsibility for their actions.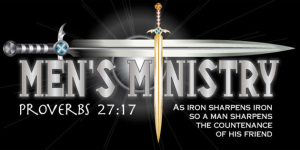 Join us in doing things together! Men need Men!
How will we be a blessing and serve?
We will share God's love through serving those in the church and in the community. These are some of the things we desire to do:
Hospital Visitations

Transportation for those in need. Rides to church, doctor, grocery, etc.

Help facilitate car repairs

Holiday food distribution

Spring clean-up day

Fall clean-up day – cleaning, raking leaves

Work projects in our Church and community
Activities and Opportunities
Bible Study

Accountability Groups

Men's Retreat

Sports Outings

Father/Child Events

Men's Breakfasts

Men's BBQ's
Join us in doing things together! Men need Men!